Starting Point has been supporting young people for 10 years. Part of the charity The Mustard Tree Foundation we seek to strategically & practically meet the needs of marginalised or overlooked communities and individuals.

Our vision is to enable young people who face disadvantage to see transformation in their lives, through providing mentoring and creating opportunities.

Our approach is to UNLOCK potential & overcome barriers through positive and engaging relationships, ENABLING sustained positive change and outcomes, so that each young person can be RELEASED to integrate into the wider community with a 'starting point' for a brighter, more hopeful future.

Starting Point's effective mentoring model equips local volunteers, to mentor local young people, in partnership with local communities, with proven success delivering meaningful outcomes. This sustainable and scalable model acts as the core to all activity, building long-term relationships with young people.

Through a 1:1 relational, tailored, and holistic journey with no time limit or last chance, we encourage and empower young people to take ownership over their own journey towards a job, college course or apprenticeship. Alongside this, we aim to make positive changes in social-emotional development, independence, mental health, and wellbeing, so that each young person can not only sustain positive change, but thrive in life and their community.

Starting Point Milton Keynes is mentoring young people aged 15-25.
Support Type
Donations
Practical support
Operates In
North of MK
South of MK
East of MK
West of MK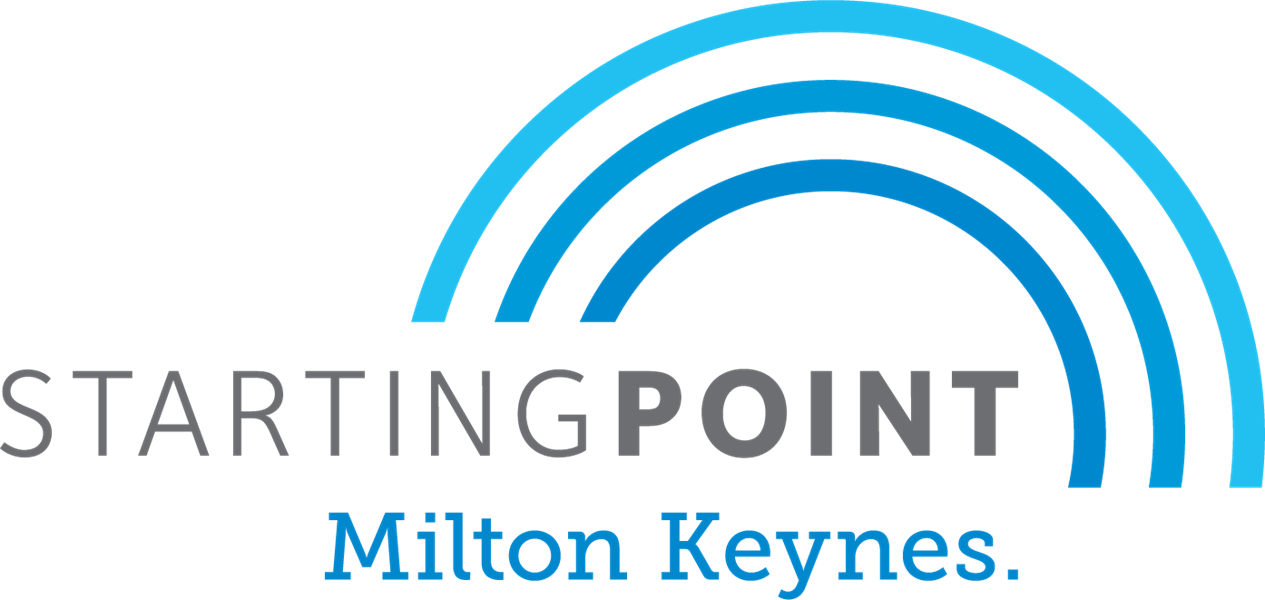 The Milton Keynes Child Poverty Partnership is supported by